Resist
by
Missy Johnson
Publication Date:
December 9, 2014
Genres:
Contemporary
,
Romance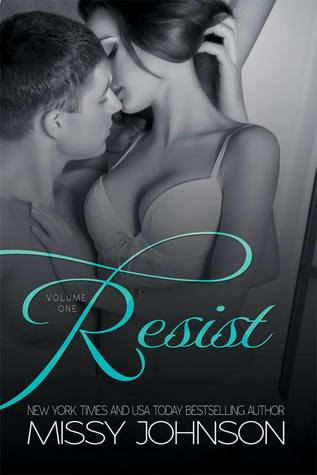 Synopsis
Position vacant… Successful, attractive male requires a full-time, live in assistant. Please note; this is no ordinary position. If voyeurism and explicit fantasies are likely to offend, do not apply. The successful applicant will be female, attractive and very self-confident. I am not looking for a slave, or a submissive. I'm after a challenge. Fight me. Resist me and you will be rewarded…
Review
This is the first book in this series and I can already say that I am hooked and I can't wait to read more. There is a reason why I love Missy so much and she proves it again and again with her writing. I absolutely love Jaxon and Charlotte and I can't wait to see where this series leads to and what will happen. The very first book starts off HOTT and sexy and I can't wait to see what the others will be like.
Rating
About Missy Johnson
Missy lives in a small town in Central Victoria with her husband, and her confused pets (a dog who think she's a cat, a cat who thinks he's a dog…you get the picture). When she's not writing, she can usually be found looking for something to read.